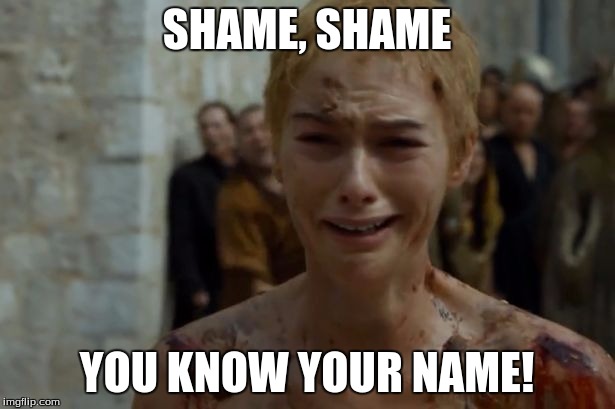 The more I read this book, Push Back by Amy Tuteur, MD, the more I wonder where the moms who haven't had a good experience with birth, breastfeeding, postpartum depression, and such are. There is so much of a huge focus on the births that go well, the breastfeeding that goes well, and yet the moms who are buried beneath PTSD symptoms from a traumatic birth or "failed" breastfeeding get pushed under the rug.
I had a midwife appointment this past week, and had specifically requested the appointment be with one of the midwives who is also a lactation consultant. I wanted to ask her if she had any advice as to how to prepare for pumping as little bear will most likely not be able to nurse right away. She didn't have very many tips for me, but she didn't make me feel bad when I said I was still preparing to possibly not be able to breastfeed. I had a fairly difficult experience with Little Monkey. Sure, I did manage to breastfeed him for 15 months before he weaned himself. But those were hellish 15 months. I developed a nursing aversion in the beginning (like within a week of him being born) that included intense nausea and almost panic attack levels of anxiety every time my milk let down. He was also the kind of baby, and still is that kind of toddler, who absolutely refuses to eat unless he is hungry. This meant a lot of frustrated nursing sessions because I was engorged but he wasn't ready to eat. Then add in severe back spasms (thanks to an un-diagnosed gallbladder issue) and I couldn't nurse without severe back pain unless I had good back support. But I kept going, I refused to consider stopping because I was fed that constant narrative that "breast is best."
Here's what I want to make clear – yes, breast may be a bit better than formula, but for those of us who live in a first world country with access to good health care, good formula, and who actually get the CHOICE to breastfeed or not, breastfeeding doesn't trump formula. Feeding your child formula isn't going to destroy them for life. But there are many narratives that dominate the parenthood/motherhood arena of life that have been set up to make mothers who can't or choose not to breastfeed feel severely guilty or ashamed. I would be willing to say that I continued breastfeeding Little Monkey to MY detriment. I struggled with a lot of postpartum depression and anxiety for months alongside the difficult breastfeeding. No one told me that it would be okay if I wasn't able to continue breastfeeding. I cried the day he weaned himself. I didn't cry because I "lost a bond" I cried from relief. But I had continued because I told myself that Little Monkey and I would lose our bond if I stopped.
This isn't true though. Just because I fed my child from my breast doesn't mean our bond wouldn't have been any different than if I had fed him with a bottle. Think of the adoptive moms, and how they bond with their children while NOT being able to nurse them. That mother/child bond is not dependent on how you feed your child, or how you deliver your child into this world. It is, however, solely based on how much you take care of them. Are you there to make sure they feel safe and can rely on you to be there for them? Are you there to make sure their tummies are full and they have a comfortable place to sleep?
As I am mentally preparing for the possibility of not being able to breastfeed little bear, I am having to fight a HUGE inner battle against self-inflicted shame that that's not doing what's best for my baby. Logically I know that I'm going to do what is best for little bear, but holy crap, the shame and guilt I'm having to fight. It's not good. Granted, I am in a slightly different situation with little bear's condition. With his probable neurogenic bowel/bladder, breast milk is something that would/could greatly help him. There are options of using donor milk, but my goal is to make sure that if my body simply does not want to participate, then I want to take the shame off me and let him eat formula without any extra guilt on me. This whole pregnancy is teaching me the great importance of making the best decisions for my child AND me regardless of what the culture around me is trying to pressure me to do.
So what happens when it doesn't go well? Nothing should happen. Nothing being no shaming, no guilt tripping, no making struggling mamas feel bad for not doing such n such. We should instead be supporting mamas for making the best decisions for themselves AND their babies. Did you notice that? I said "…making the best decisions for THEMSELVES." Too much of the parenthood/motherhood culture builds a cage around mothers making it difficult for them to get the care they need. With postpartum depression on the rise, more mothers losing their lives to that and anxiety, we need to be more aware of helping mothers take care of themselves. Thanks to my amazing therapist, I had the tools to be able to take steps back from being Little Monkey's mama multiple times because I felt like I was losing myself and losing my mind.
I want to see the narrative change. I want to see mothers hear that having a c-section is okay, that having pain meds during labor is okay, that not being able to or choosing not to breastfeed is okay. We already hear that natural birth is okay, in fact it's so prevalent that that's the loudest voice we hear. Hearing that breast is best is also such a loud voice that we don't hear that not being able to or choosing not to is also okay. While there is nothing wrong with natural birth, I just want to see those advocates support and lift up the mamas who can't have a natural birth or hey, guess what, choose not to!! No mama is any less or any more for how they bring their children into the world. Nor are they any less or any more for how they provide for their children. The thing that matters is how present you are for that child. How are you going to raise your child? That's the more important question. Birth, breastfeeding, those are only a drop in the bucket of a child's life.